Give Your Family Complete Freedom, Choice
and Control About What They Want to Watch
A truly game-changing Whole Home DVR, the Hopper 3 is future-proofed with 4K ultra HD resolution and 25 industry-leading, new features. We've drawn on the phenomenal power of 16 tuners and a turbocharged quad-core processor that's 7X faster than the competition to deliver a conflict-free experience like no other.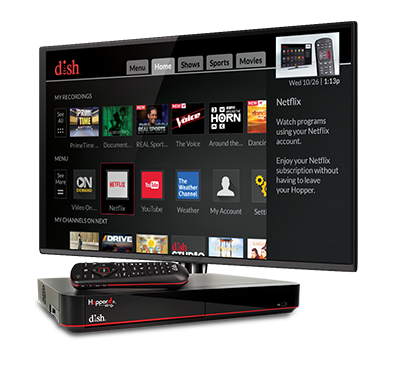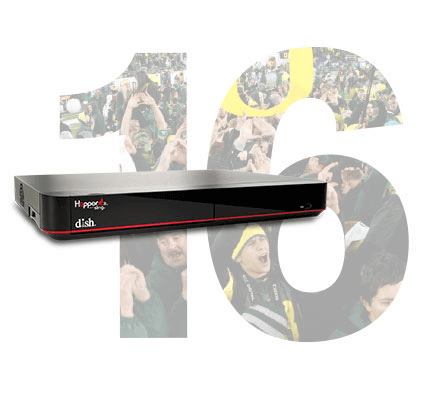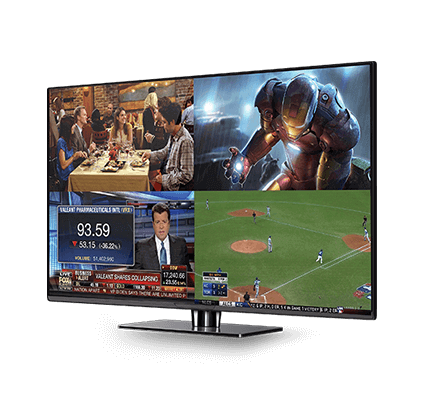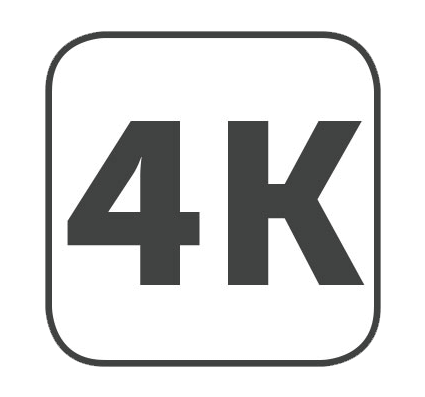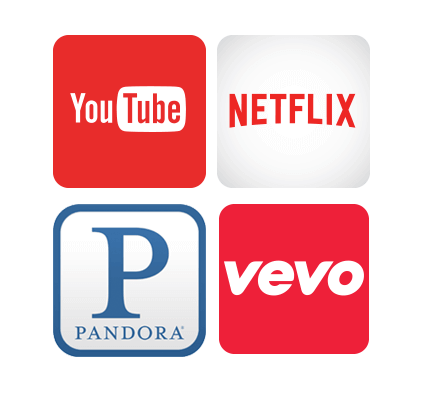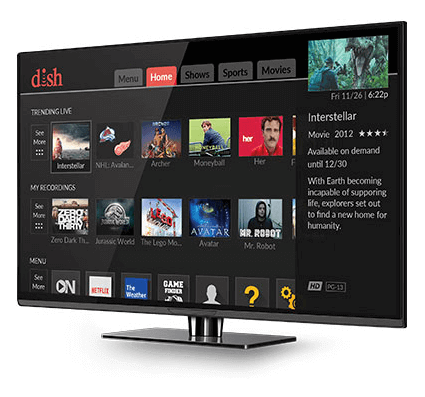 $10 monthly fee applies.
Watching 4K programming requires 4K TV
A Game-Changing Look for a Game-Changing Whole Home DVR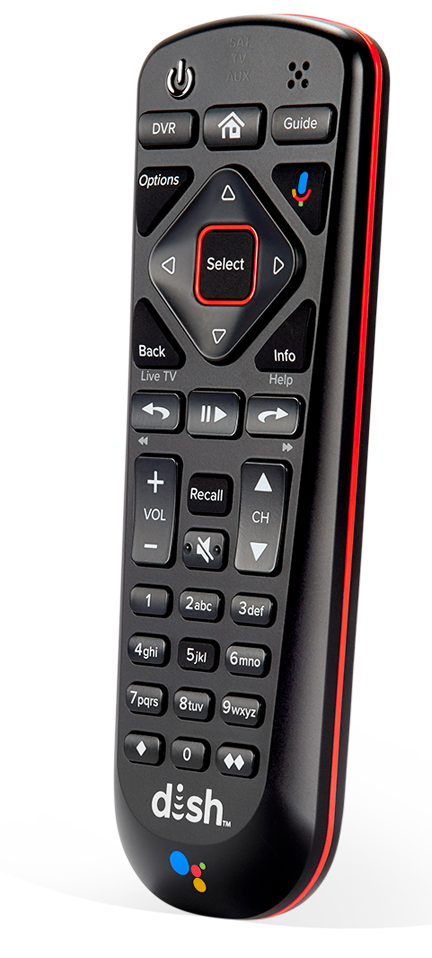 Next-Generation Navigation
We've redesigned the Hopper 3 user interface from the ground up, combining a clean, modern look with streamlined navigation, intelligent recommendations and 7X more processing power. Channel surf at lightning speed and look up titles across your channel lineup, recorded programs, Netflix and On Demand shows with just one search.
Advanced Hands-Free Control
Featuring a large, lighted touchpad and the latest voice-recognition technology, the Voice Remote provides complete control over your TV, making it a more natural, effortless experience. Plus, the handy "locate remote" function emits noises and flashing lights when activated, ensuring you'll always find your remote when you need it. Available exclusively with the Hopper 3 and 4K Joey.
HopperGO™
Watch and Share all of your recorded content on the GO with a Pocket DVR
Change the way the entire family catches up on great TV – anytime, anywhere and without a data plan. Available for just $99, the HopperGO places up to 100 hours of DVR content snugly in your pocket. Simply fire up its private wireless cloud to connect to 5 mobile devices at the same time - no Internet connection or dipping into your phone's storage capacity required.